From dream collaborations to what will be the next big thing in advertising - here's what creatives said in 2015.
"The next big thing in advertising is going to be... Thinking globally, acting locally, and building sustainable awareness. It's going to be an important, long-term topic for the future generations."
Hornet director David Luepschen studied colour design at the University of Applied Sciences and Arts (HAWK) in Hildesheim, Germany, before going on to graduate in 2010 from the Department of Design at the University of Applied Sciences in Dusseldorf. Read the full Q&A.
David's first pieces were strongly influenced by skateboard graphics and later, by his passion for graffiti and a special appreciation for the smoky qualities of Indian ink. 
"The best piece of creative work around at the moment is all apps that have an idea at their core and their users clearly in focus"
Saatchi & Saatchi Worldwide Digital Creative Director Tom Eslinger was on the Creative Data and Innovation panels at this year's Cannes Lions. Read the full interview. 
Tom Eslinger
"Technology is useless unless it's usable."
New York-based Dan Formosa holds a Ph.D in ergonomics and biomechanics and was a member of the team that designed IBM's first personal computer. The award winning designer presided over the Product Design jury at 2015's Cannes Lions. Read the full interview.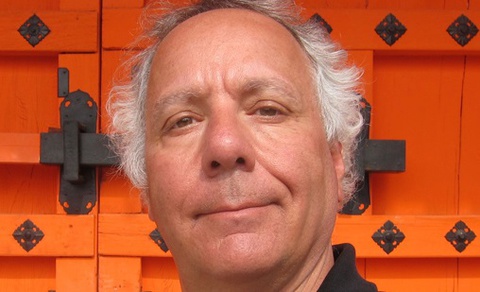 Dan Formosa
"Honda 'Keep Up' [was] totally arresting and immersive, violently pulling you in to feel and experience the joy of improvement for yourself."
Shnoosee Bailey is a creative director at HeyHuman, London. Read the full Q&A.
Shnoosee Bailey
"Trying to keep things fresh, and creative, but capturing the attention span which is fleeting is a challenge - but good work always resonates."
Meredith Ott is Creative Director at Aliceblue, Richmond, USA. In our Q&A, she talked about influences and trying to keep things fresh and creative. Read the interview here.
Meredith Ott
30 December 2015
Shop our print magazine and 200 Best book series to discover the finest in visual, TV and digital advertising: Subscribe now
You might like: