We take a look at the top winners in the Film Craft category at Cannes Lions 2013.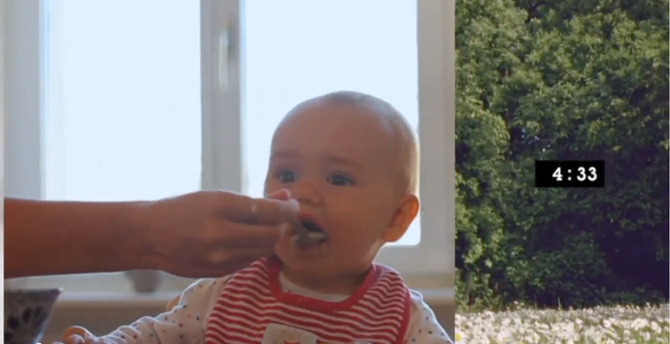 Every agency wants a Film Craft Lion in their cabinet, which is one of the reasons why the coveted metal is presented at the end of the Cannes Lions International Festival of Creativity.
Categories taken into consideration by judges for the best work include art direction and production design, direction, production value, cinematography, editing, script, use of music, sound design, visual effects, animation and casting.
This year's Film Craft Grand Prix went to the UK, for Channel 4's "Meet the Superhumans" by 4Creative. The Paralympic spot featured Public Enemy's "Harder Than You Think".
"Our guiding principle in promoting the Paralympics was that they didn't have to be second best to the Olympics. They could have their own voice and swagger," says 4Creative.
"We knew we wanted grit. Shot over 16 days, it was a case of keeping our eyes open at all times: there were moments captured we could have never predicted. The tricky balance was trying to get that feeling of absolute naturalism whilst also capturing some carefully choreographed moments."
The Paralympics sold out for the first time ever, and the opening ceremony drew the biggest Channel 4 audience in over ten years.
The Gold Lion winners are as follows:
Credit Suisse "Metamorphosis" by Havas Worldwide and Skinflicks, London
Schweppes "Tumble" by Revolver/Will O'Rourke, Sydney and George Patterson Y&R, Melbourne
Come 4 "The Lover" by Being Boulogne Billancourt and Henry De Czar, France
The film was launched to challenge the myths of disability porn. Come4.org is the first user-generated, non-profit pornography site.
With finesse and beauty, the 90-second online film explores the sexual prejudice and taboos around disability in a fantasy brothel setting - following the story of Asta Philpot, a British activist who uses a wheelchair.
Leica "Soul" by F/Nazca Saatchi & Saatchi and Sentimental Filme, Sao Paulo
The monochrome film appeared in Archive Vol. 2/2013 and also featured in this year's New Directors' Showcase. Using the subjective camera technique and narrated in German (as an homage to the birthplace of Leica), the F/Nazca Saatchi & Saatchi, Sao Paulo, film gives a fleeting glimpse of its life alongside a war photojournalist, up until the moment they both die.
According to creative director, Eduardo Lima, "every frame of this film was thought to be a photograph. The reinterpretation of the facts through the camera's point of view gives life to an inanimate object, capturing the soul of photography."
Getty Images "Life Cuts" by AlmapBBDO AND Zola, Sao Paulo
Daimler/Smart "Offroad" by BBDO, Dusseldorf and Bigfish Filmproduktion, Berlin
Guinness "Cloud" by AMV BBDO and The Mill, London
With the help of CGI, the ad follows the extraordinary journey of an unusual cloud that drifts alone through a city. The cloud drifts into an underground car park, looks at its reflection in a skyscraper and puts out a wild street fire, before continuing its journey across the sea.
Metro Trains "Dumb Ways to Die" by McCann Melbourne
Old Spice "Muscle Music" by Wieden + Kennedy, Portland, and MJZ, Los Angeles
PETA "98% Human" by BBDO and The Mill, New York
The spot is part of PETA's commitment to stop primates being used within the entertainment industries as actors. It featured a photo-real chimpanzee created using 100 per cent CGI.
Action Contre Le Faim "Justice for Muttur" by TBWA\France, \Else Boulogne-Billancourt and Wanda Productions, France
Southern Comfort "Whatever's Comfortable: Beach" by Wieden + Kennedy, New York and Biscuit Filmworks, Los Angeles.
See the Silver and Bronze winners here.