What's been the big work in Asia? We take a look at some of the Grand Prix-winning advertising from Spikes Asia 2015.
Uni-Noodle "House of Little Moments" by ADK Taiwan (Branded Content & Entertainment Grand Prix): Over 43 years, Uni-Noodle has established itself as one of the leading noodle brands in Taiwan. Naturally, a lot of other brands have entered the scene with their own unique flavours and offerings.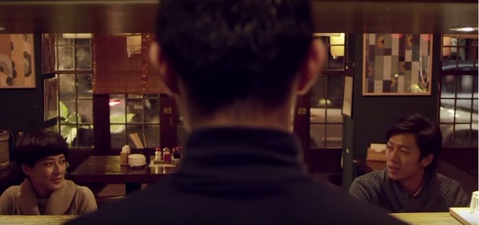 To become relevant again, ADK Taiwan and Uni Noodle decided to offer a set of flavours that no one has ever tasted – moods. This was based on a survey conducted which found that the brand's noodles go well with everything and they're fondly enjoyed in "sweet, private moments".
They showcased these mood-inspired flavours by creating short films set in a fictional noodle shop called the "House of Little Moments," where the owner dished up fusion recipes inspired his customers' sentiments - such as missing your ex, rejection, and a big farewell. The recipes were also shared online and the campaign itself was so popular that they decided to open up a real pop-up noodle bar.
ChangYou.com "Mother" by Saatchi & Saatchi, Hong Kong, Del Campo Saatchi & Saatchi, Madrid (Film Grand Prix): Does online gaming cause antisocial behaviour? Or do others cause the gamer to seek escape from real life by playing games? Online game developer ChangYou's ad uses ironic humour and was directed by Nicolás Pérez Veiga and features the mum of a young boy infatuated with the gaming universe.
She wonders why her son is unable to get a girlfriend. The narrator questions if that is because the mother is not willing to let go of her son. The film includes subtle insertions of the three new games launched by Changyou.
Mumbai Mirror "I am Mumbai – Hate" by Taproot, Mumbai (Film Craft Grand Prix): Rape and organ trafficking are common occurrences in India, yet some people are beginning to fight back. Ramesh Deo Productions' film celebrates the victory of truth and embraces the hatred that comes with it, almost with gratitude. 
The commercial covers key stories covered on the pages of the Mumbai Mirror, except these stories are told by the wrongdoers: the habitual molester, the medical practitioner dealing in organs, the callous railway contractor.
In black and white, the film is a follow up to the Bennett, Coleman and Co. Ltd.-owned newspaper's award-winning "I am Mumbai" ad from Taproot. Watch the stories of Mumbai and prepare to be moved by the hard-hitting reality of the city that never sleeps. The spot featured in Lürzer's Archive Vol. 4/2015.
Talwar Bindi "Life Saving Dot" by Grey Group Singapore (Outdoor Grand Prix): Almost every Indian woman wears a bindi. Millions of women across rural India suffer from life-threatening diseases – many linked to an iodine deficiency.
Supplements are unaffordable for many, so iodine patches – in the form of "Life Saving Dots" – were distributed to women that were identified as iodine deficient. The distribution was carried out via health camps and clinics that are conducted regularly in these areas.
Samsung "Look at Me" by Cheil Worldwide, Seoul (Mobile Grand Prix): Many children with autism struggle to make eye contact. In partnership with Seoul National University, Bundang Hospital and Yonsei University's psychology department, Cheil created an app designed to support meaningful connections between parents, caregivers, and their children - with the insight that children with autism like to interact with digital devices.
Through a smart device's camera function, the app aimed to teach children to better read a person's mood, remember faces and take photos of themselves exhibiting a range of emotions and different poses. Cheil says clinical test results showed that 60% of the children made better eye contact and 40% showed improvement in expressing themselves emotionally.
19 October 2015
Shop our print magazine and 200 Best book series to discover the finest in visual, TV and digital advertising: Subscribe now
You might like: