Saatchi & Saatchi channel toilet humour in this slow mo spot that showcases babies' poo faces.
Babies make the best poo faces – that's more or less a fact. After being briefed to launch the product without mentioning the unmentionable, Saatchi & Saatchi London decided to curate a medley of 75-seconds worth of, yep, babies' faces before they're about to drop a number two.
"Pooface" is the first film created for Procter & Gamble-owned Pampers Wipes' "Don't Fear The Mess!" campaign. Set to the classic score Thus Spoke Zarathustra by Strauss, the film charts in high definition and in super slow motion (400fps), a big moment in ten young babies lives: doing a poo. The soundtrack, which was also used for Stanley Kubrick's 2001: A Space Odyssey is befitting for these babies exploration into poop.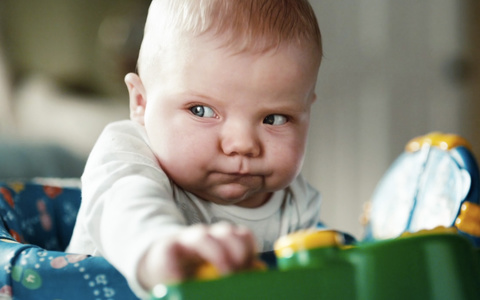 From the initial build up, to the moment itself, right to those moments of ecstatic relief that follow, the film encapsulates all the weird, wonderful, adorable and funny poofaces babies pull when they're doing their business.
The spot was created by Ben Mills and Matt Butterfield, and directed by Olly Blackburn through Great Guns.
Although if you're Australian, you might spot that the ad bears some resemblance to the "Ready when you're not" ad BMF Sydney did for ALDI Mamia Nappies back in 2012.
The lighthearted film has already been greeted with acclaim, winning a bronze film Lion in the Toiletries, Cosmetics & Beauty category, a silver film craft Lion for casting and a bronze film craft Lion at this year's Cannes Lions International Festival of Creativity.
Good job they've not mastered smell-o-vision for the masses yet.
13 July 2015
Visit our new shop and discover the finest campaigns from print, TV and digital: Subscribe now
You might also like: