Sainsbury's say their Christmas campaign for 2013 is the boldest project they've done. Do you think it has outdone the others as this year's ultimate yuletide tearjerker?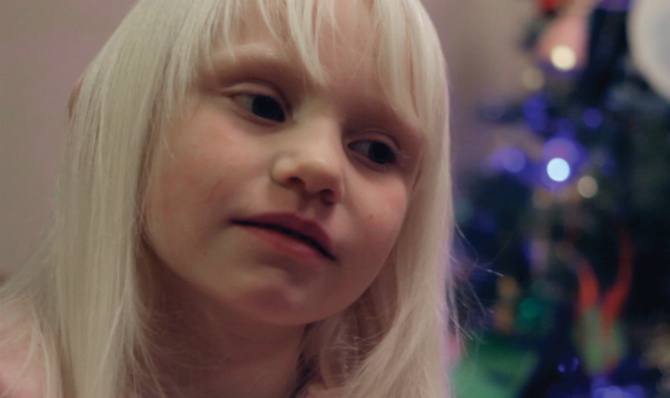 The idea behind the campaign is simple, but one that viewers have found to be the most moving. Sainbury's teamed up with production company Ridley Scott Associates to create a heartfelt Christmas campaign that was filmed by people around the UK and directed by Oscar-winning director, Kevin MacDonald (Marley, The Last King of Scotland, Touching the Void).
"Christmas In A Day" premiered as a three and a half minute trailer on UK television on 13 November, made up of a carefully edited patchwork of home videos shot last year - including a man planning his Christmas roast on a spreadsheet, families waking up enthusiastically to presents and three children desperately missing their father who is stationed in Afghanistan… (just watch it).
Can people's amateur videos be this touching? To one of their Facebook followers who asked if those featured were actors, Sainbury's assured that "there are no actors in our Christmas In a Day film. All the clips were sourced from real people, sharing their Christmas experience".
Some 360 hours of footage was submitted by 114 families all over the UK, which was then created into a film over 14 months. Sainsbury's will release the full 47-minute film on 29 November on their YouTube channel.
The festive campaign is a nod to "Life In A Day," a docu-drama crowdsourced from YouTube submissions, which debuted at the Sundance Film Festival in 2011. It was produced by Ridley Scott and also directed by Kevin MacDonald.
"MacDonald's film, captures a true look at what Christmas in Britain is really like today," says RSA Films.
"The result, Christmas In A Day, is a beautiful and moving document created from over 360 hours of festive footage submitted by people from all over the UK."
Mark Given, Head of Brand Communications at Sainsbury's says it is the boldest project they have done.
"We wanted to capture this richness and diversity and lift the lid on how Britain really celebrates Christmas.
"To show real Christmas rather than an airbrushed, picture perfect version that few people can really identify with.
"We took a deliberately experimental attitude to the project. Kevin had total creative freedom and we accepted that there was no way of knowing what the end result would be or what we would do with it."
Video Sainsbury's "Christmas in a Day, Full Length Trailer" produced by Ridley Scott Associates and Scott Free Films and directed by Kevin MacDonald (Rogue Films)
Discover the finest campaigns from print, TV and digital: Subscribe now 
You might like: Ridley Scott: rediscover the iconic director's sci-fi ads | Editor's Blog Christmas 2013 ad round-up