Another guy who is ridiculously content and just doesn't give a damn.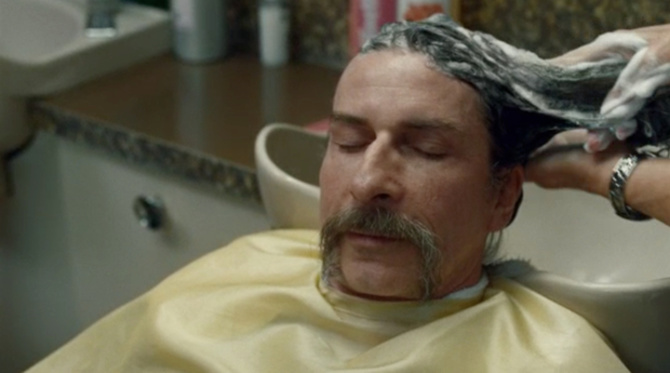 Southern Comfort's moustached "Beach" guy (complete with sun-kissed belly and form-fitting trunks) has already made the various Cannes Lions predictions lists of ads set to win at the festival this week.
Wieden + Kennedy have followed up with yet another character who is happy in his snakeskin shoes. Drink in hand and also donning a furry upper-lip, the new SoCo guy enjoys a luxurious shampoo in the 60-second spot – part of the "Whatever's Comfortable" campaign.
The ad is directed by Tim Godsall (who was also behind the Beach spot) of Biscuit Filmworks, who once again does a brilliant job of turning an awkward situation into one with style.
A hairdresser shampoos his mop of hair as he lies back with complete ease – all to the strumming of Lou Johnson's "The Beat" from 1971 (which goes well with the dated wallpaper and look of the salon).
Our man even finds the time to put on his glasses to glance and nod at the lady opposite him, who in return can't help but crack a smile.
"Whatever's comfortable" is yet again featured as the tagline on a little red flag.
"[The campaign] champions the attitude it takes to be yourself, and celebrates those people who captivate us because of it," says W+K.
"In 'Shampoo' we meet a character who embodies this confidence and attitude. He may not seem like your typical salon go-er, but he's comfortable with it. This is how he cares for his hair.
"We want to champion consumers to 'be their awesome selves' and that attitude comes out through this work," said Mark Bacon, Brown-Forman senior vice president and managing director for Southern Comfort.
"We're comfortable being Southern Comfort and we want our consumers to embody that same attitude about themselves."
There is also a 30-second version of the spot and the campaign also features print, out-of-home, point of sale and digital, also all running globally.
More TV spots in the campaign, focused on Southern Comfort Lime and Southern Comfort Bold Black Cherry, are expected to roll out later in the summer.