The latest Corvette campaign literally reads drivers' minds by analysing brainwaves to illustrate the Stingray driving experience.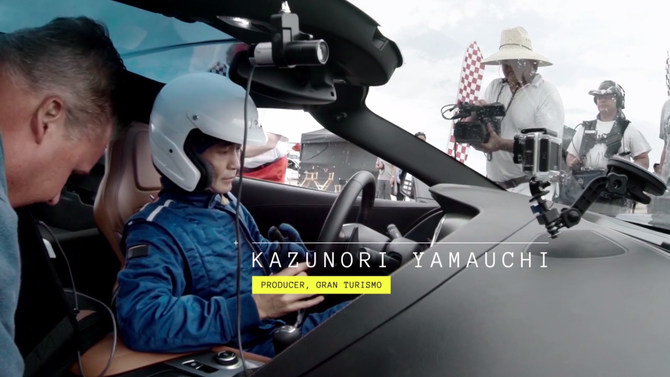 To showcase the 2014 Corvette Stingray, Commonwealth invited a professional driver and five unique people to take part in the "world's first reverse test drive. Where people did not just test the Stingray but the Stingray actually tested them."
The Detroit agency worked with production company B-Reel and biometric and brain-wave experts to build the setup that tracked the drivers' data.
The agency recruited a diverse set of test drivers, including entrepreneur and restaurateur Phillip Cooley, Fitfluential CEO Kelly Olexa, Gran Turismo producer Kazunori Yamauchi, lifestyle blogger Terry McFly and Coolhunting.com co-founder Evan Orensten to take a spin on the Stingray.
Each driver was strapped with the latest remote biometric monitoring systems, allowing them to precisely measure vital responses to driving the Stingray. EEG data, which measures voltage fluctuations resulting from ionic flows within the neurons of the brain, was measured using the BrainAvatar system.
Other vitals including electrocardiography, heart rate, and respiration were measured using a BodyGuardian monitoring system. From feelings of trepidation to increased calmness/fearlessness, the experiment found each driver reacted differently when they drove laps around the track, with the project's pro-driver providing the baseline for comparison.
The Stingray itself was fitted with a V-Box recording device, allowing for the gathering of precise data on the performance of the vehicle. Velocity, track position, engine speed, and G-Force were only a few of the variables used to assess each driver's performance. 
Directed by Jon + Torey, the "Biometric Test Drive" was filmed at the Spring Mountain Motorsports Ranch 45 miles West of Las Vegas, in Palrump, Nevada over three days.
Five short documentaries, motion graphics on each driver and an interactive game experience also accompanies the project.
The "Precision Challenge" game has been built around a pro driver that tested users' cognitive behaviour based on actual car features of the Stingray, for instance, the 7-speed transmission, aerodynamics, driver mode Selector & electronic limited-slip differential.