"Make it look disgusting" - the visual effects that bring this hard-hitting anti-smoking ad to life.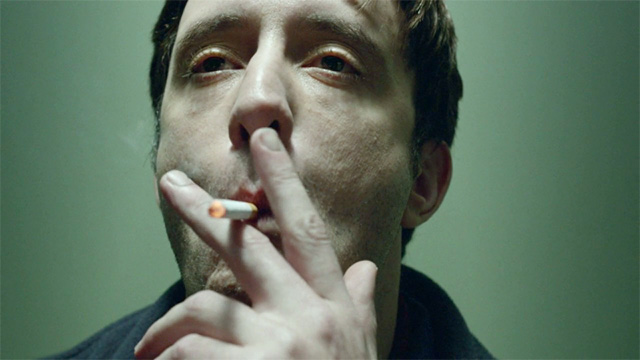 The 30-second spot for Public Health England's Anti-Smoking from Dare, London, highlights the toxic damage tobacco smoke does to vital organs such as the brain, and the lungs. The agency worked with London's Moving Picture Company and Outsider directors Dom and Nic to illustrate the dangers.
"'Make it look disgusting'. That was the brief," say Dom & Nic. "We decided to shoot the organs as scaled models in camera and complete the rest of the journey using CG smoke and blood.
"MPC worked hard on the research and development of the blood itself and the huge compositing job to get it to match the in camera organs. There were times when we were all scratching our heads, but after weeks of very long days, MPC cracked it and the film has been a real success. It looks horrible, in a good way."
Image: A poster execution from Dare's campaign installment, 'Toxic Cycle'.
"MPC were involved right from the beginning," says MPC VFX Supervisor Bevis Jones.
"We went through a very detailed three week pre-vis process in our CG department which continued up to, and during the shoot, to ensure that we knew exactly how the spot would work. The organs were shot in camera on a motion control rig. This was done at high-speed (fps) to give us flexibility in the edit/composite to smoothly ramp up and down in terms of speed."
MPC created CG blood and smoke, which were then composited into the footage of the organs. The 2D team then worked on adding extra detail to bring the scene to life. They created 2D projections of diseased lungs that grew along the surface of the organs, they also added the effect of the blood in the heart blackening and animated the dark "gunk" moving slowly through the brain.
"A lot of consideration had to be given to how the shots should look. There is no light in a human body, so we had to find a lighting solution that made sure everything was impossibly visible but in a way that still felt disgustingly real," adds Bevis.
Dare's "Mutation" spot from 2013, which showed a tumour growing from a cigarette was as suitably grotesque.