Many children with autism struggle to make eye contact. Samsung's educational "Look at Me" game app hopes to make a difference.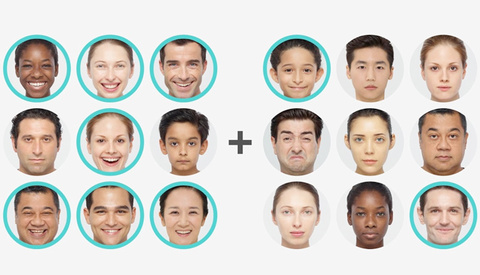 Cheil Worldwide – in partnership with Seoul National University Bundang Hospital and Yonsei University's psychology department – to craft the "Look At Me" app, which is designed to support meaningful connections between parents, caregivers, and their children.
Autism is a developmental disorder and people on the spectrum can struggle to recognise facial expressions and communicate with people, but it's believed that children with autism do enjoy interacting with digital devices.
"The Look at Me app aims to improve an individual's ability to make eye contact. A multidisciplinary team of clinical psychologists, cognitive psychologists, and psychiatrists have dedicated their participation in developing the app curriculum," says Samsung.
Through the smart device's camera function, the app aims to teach children to better read a person's mood, remember faces and take photos of themselves exhibiting a range of emotions and different poses.
"[The app] keeps children motivated and highly concentrated by using the camera function of digital devices that often appeal to children's interests. It also features a point system, themed missions, various rewards, and visual or sound effects to keep children engaged.
"Levels can be customised based on the children's achievements. Each mission in the app requires interaction between parents and their children to encourage positive relationships and connections."
Working with Autism Speaks Canada, Samsung is donating 200 Galaxy Tab S devices preloaded with the "Look at Me" app.
Parents will be encouraged to share the progress of their children using the app over the course of eight weeks. By actively engaging in the project through an online community forum, the hope is that families will benefit from the collective experience of the other participants.
The recommended time to use the Look at Me app is 15-20 minutes each day. The app also gives feedback to parents on their children's daily performance progress through a systematic parental dashboard.
The app can be downloaded from Google Play for a range of Samsung smart devices.
22 January 2015
Visit our new shop and discover the finest campaigns from print, TV and digital: Subscribe now
You might like: