NITH is Norway's leading university in the field of IT and has trained some of the nation's best technological heads. Now it is exploring new avenues in searching for the heads of the future - they do their own 3D prints of them.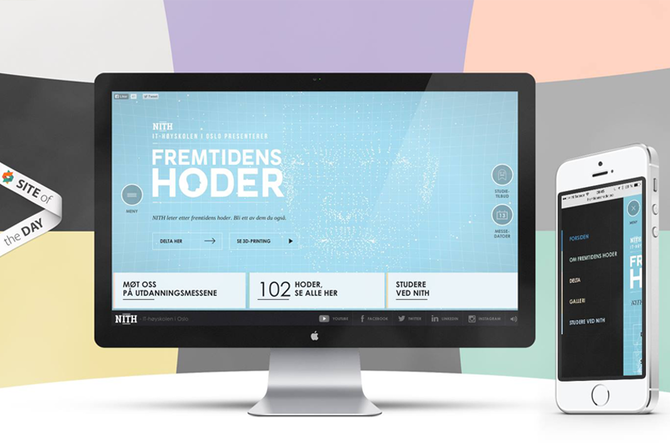 The recruitment campaign, "Future Heads" uses 3D printing at education fairs to reach out to the talents of the future. The site was created by Good Morning and Trigger Oslo.
3D printing is an example of a technology that will influence our lives in the future. At NITH, the students learn a huge amount about tomorrow's technological solutions. We therefore think it's relevant to demonstrate how 3D printing works, and we hope it will make it easier for potential students to understand how verstile a good IT education can be, says Katinka Grundseth, Communications Manager at NITH.
Users can join, and get your own head 3D-printed and exhibited in one of several known locations in Norway. By taking part in the campaign online, you can get your own 3D head printed in full size and this can become part of the exhibition 'Heads of the future'. You do this by making a 3D model of your own head on the website
Until 15 April, several of Norwegian's cultural institutions and most visited places will be able to display NITH's 3D printed future heads for a selected period of time. This spring you can experience the exhibition amongst the sculptures in Ekebergparken, at Norsk Teknisk Museum (technological museum), the Stenersen museum, Aker Brygge and at The Gathering in Hamar.