Vote for your favourite cover for a chance to win a 1-year Lürzer's Archive magazine subscription. Editor-in-Chief, Michael Weinzettl puts forward the contenders below.
Welcome to a New Year and one which marks the 30th anniversary of Lürzer's Archive (and my 27th year with the magazine - don't ask!).
Since I suppose you're all well-rested after the - in some countries more than others - rather extended holiday period, I thought I'd put you to work on our behalf immediately by putting up the cover for our very first issue for 2014 for your vote.
I hadn't originally intended to leave the cover decision to you but your enthusiastic participation in the past weeks when we asked you to vote for your favourite Print Ad of the Year and Spot of the Year changed my mind.
Let us know what you think should be gracing the cover of Volume 1/2014. You could win a one-year subscription for taking part! We'll announce the results on Monday 13 January.
Now for the options in no particular order:
The first one comes from Ogilvy in Sao Paulo, it's an ad for Forbes magazine. The copy reads: "Cristiano Ronaldo would have to play until the year 13508 to match Warren Buffet's fortune. Forbes, the power of the list."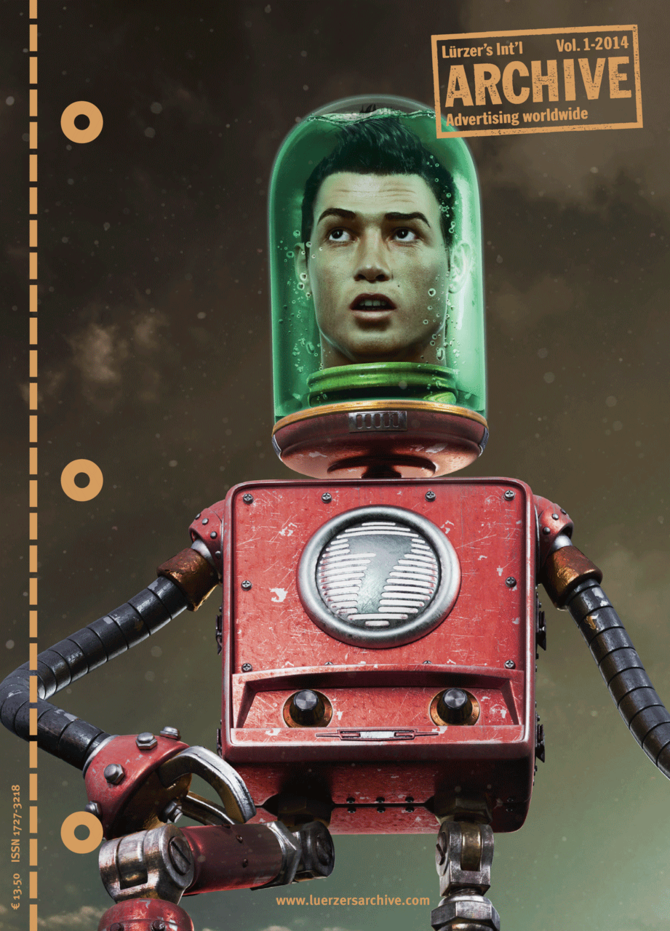 Next up is this one, from a poster for Persil brand laundry detergent by DLKW Lowe London. Headline: "For whatever life throws."
The third cover alternative, is an excerpt from an ad for Nytol brand sleep aid from Grey, Mexico City and comes with the headline: "Long trip in a blink."
Number four is from BBDO, Toronto and advertises the smart car – so the headline tells us – "Perfect for two."
And finally, particularly appealing to those with a slightly gothic sensibility I suppose, there is this possible cover for our new issue. It's also from Ogilvy, this time from Copenhagen, however, and it advertises undo-it.dk, a chain of studios that remove your unwanted tattoo by means of laser technology.
The choice is yours now. I do have a couple of favourites, which for obvious reasons, I'm not going to divulge now but I can't wait to see whether they will be among your front-runners.
How to vote: Tweet us your favourite cover at @LuerzersArchive with the #ArchiveCover hashtag.