Which country topped our rankings, plus an interview with the man who has achieved celebrity status in the field of design - Stefan Sagmeister. Editor-in-Chief, Michael Weinzettl introduces Volume 3/2015, the 'Cannes Issue'. 
Inside Volume 3/2015
In the next few days the latest issue of our magazine is coming out and our international and English-version subscribers should be receiving it shortly. Subscribers to the German issue will have to wait a couple of weeks longer. Those who have an online subscription of Archive will be able to view the new works from early next week.
Being Volume 3/15, this is also the issue that will be distributed at this year's Cannes Lions and I daresay that if you've followed our magazine's content over the past three to four issues, the various Lion winners in Press, Outdoor and Film won't catch you by surprise.
There will, as always, be several campaigns bound to score big at Cannes which we might not have been able to feature, for the simple reason that, at the time of our going to press with this issue, they had not existed yet. Although all entries at Cannes should be in by the end of March, nothing is more creative than the agencies' and the Cannes organisers' interpretation of the term 'entry deadline'.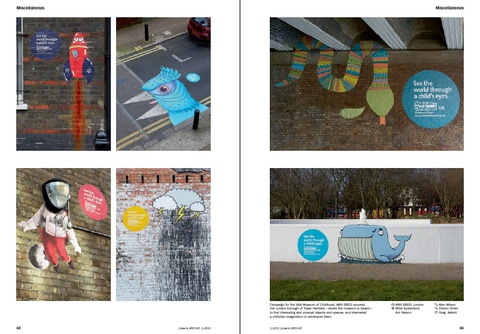 Some of the campaigns that might get celebrated three weeks from now, at the time you're reading this, have not even left the drawing board. I've been told that agencies often submit 'blanks', entering just the name of a certain client/campaign that hasn't even seen the light of day yet. We'll know more about this soon and shall duly report on the goings-on at the French Rivera. Our online editor, Rhia Chohan, will be there to keep us all up-to date.
As for Print in Volume 3/2015, we feature a total of 120 campaigns, with the UK heading  the 30 countries represented by contributing 14 campaigns (some of them award-winners at this year's D&AD as well as the Creative Circle, that we have not featured before), closely followed by Brazil with 13. Germany and the US are next, each with ten campaigns, while France, India and South Africa come in third with seven campaigns apiece, followed by Mexico with an - for them – astonishing six campaigns, the cover being taken from one of these.
In Film, comprising a total of 72 ad campaigns, the US takes pole with 21 spots (among them the delightful new Coca-Cola commercial, "Man and Dog" by Wieden & Kennedy, Portland as well as Goodby Silverstein & Partners' funny spot for Cheetos, both of which were selected Spots of the Week on this website). They are followed by the UK with 19 commercials. (Again some award-winners among them, one of my favourites being a hard-hitting film for the The Prince's Trust by CHI & Partners, London.
After number two there is quite a huge gap to the third-placed Sweden, France, and Germany, with three works each. The total number of countries represented in this issue's Film section is 21.
This issue's Digital picks were selected from the other side of the world - as seen from Berlin and Vienna that is - by Tony Bradbourne, Founder and Creative Director at Special Group in Auckland. The native New Zealander worked at agencies in London, Amsterdam, and Auckland before going on to co-found Special Group late in 2007.
Within just three years, Special Group had won National Business Review Agency of the Year In 2010, the same year, Special Group were awarded a Cannes Grand Prix for their "Iggy Pop + Orcon" campaign. They were also ranked one of the "Top 10  Independent Agencies in the World."
Finally, the interview at the beginning of the new issue is with none other than one of the true greats of graphic design, a man who has achieved a kind of celebrity status in his field: Austrian-born and New York City-based Stefan Sagmeister. 
Stefan shot to success in the 1990s, not least on account of his CD design for acts like the Rolling Stones, Talking Heads, and Lou Reed, for which he also won two Grammys. Additionally, Sagmeister has of course won just about every design award going.
In 2012, together with then 24-year-old designer Jessica Walsh, he co-founded a new studio, Sagmeister & Walsh, a successor to the enormously successful Sagmeister Inc. (A new commercial created by Sagmeister & Walsh can be found in the Film section of this issue.) In the interview, entitled "Happiness is a carrot," he tells us, among other things, why he has turned his back on designing for the music industry.
I hope you will enjoy our new issue.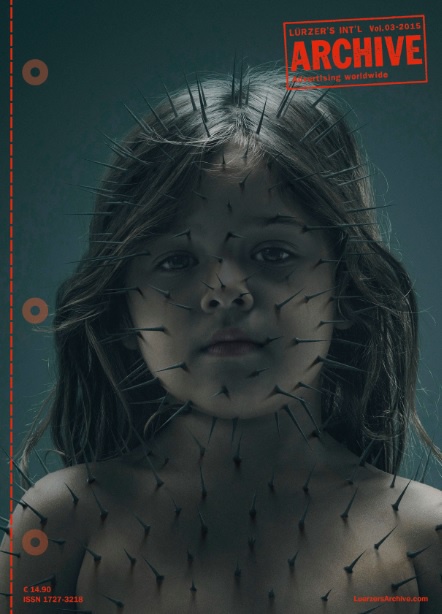 5 June 2015
Visit our new shop and discover the finest campaigns from print, TV and digital: Subscribe now
You might like: