Juventino Mateo Leon's striking image makes the cover of our 200 Best Ad Photographers book. He tells Ed-in-Chief Michael Weinzettl about how he entered the world of photography.
There are only a few more weeks before the latest edition of our biennial "200 Best Ad Photographers Worldwide" special volume is published. This latest collection of top-class photography from 32 countries was distilled from a total of more than 8,500 submissions received from some one thousand photographers around the world. It also weighs in as our biggest-ever special, numbering 536 pages.
So it was about time to come up with a cover for the book and if you've followed this space you have seen the six options we were considering and asked you to vote on. I also talked with a number of art directors on which one to choose, among them whole art department the Milk agency in Vilnius, which I visited a couple of weeks ago.
Whether it was you - our readers - who gave your suggestions on Facebook, or the creatives, as well as our own editorial staff in Vienna, there was a clear majority for the one to grace the front of "200 Best Ad Photographers Worldwide 2015/16."
The image was created by Juventino Mateo Leon, a Swiss-born Spanish national who lives and works in Zurich, Switzerland. Talking to me, he described his parents, who met while already in Switzerland, as what you would refer to nowadays as "economic migrants" from their native Spain.
Apart from his great interest in photography from an early age, his big love was football and at one point Juventino was close to becoming a professional football player. After finishing the Berufsschule für Gestaltung Zurich (a cantonal design school), however, he got a job in retouching, still in its pre-digital age.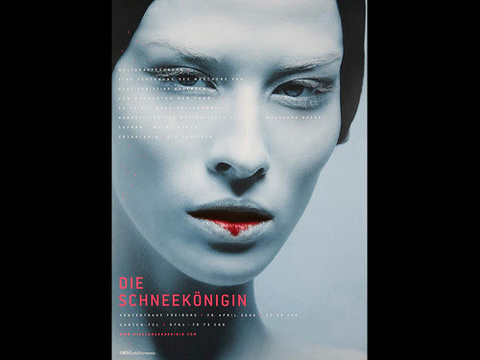 Images by Juventino Mateo Leon, www.juventinomateo.com
He told me that the untimely death of his mother in the mid-90s was like a wake-up call for him to follow his true aim - photography. In 1997 he embarked on his career as a professional freelance photographer. Since then he's worked for lots of ad agencies and the list of his clients includes Barilla, Bayer, Condé Nast, Marionnaud, Philip Morris, Vanity Fair UK and many others.
I asked Juventino about his idols in photography and he laughed and said he used to have many but after his many years in the business only a single one has remained; Richard Avedon, for the sheer breadth of his career, with everything from fashion to documentary photography.
As for our cover, Juventino told me the image evolved from a project that he embarked on after seeing a voodoo doll in a shop in Zurich. Together with stylist and make-up artist Arlette Kobler, he created a variety of images that took this voodoo doll as a point of departure and developed it in the direction of "pupation."
Our cover image was one of them and in fact picked up by Swiss "Synthie-Tango-Chanson-Pop" duo Zofka who were on the lookout for a cover for their 2000 – 2015 compilation album, and wanted something that played with the theme of metamorphosis. Juventino is of course thrilled with our cover choice and wanted to expressly thank his agent, Natalija Falloca-Bajric, for her loyalty and friendship as well as the whole team at visualeyes-international.com


ORDER your copy of 200 Best Ad Photographers Worldwide now.
23 October 2015
Shop our print magazine and 200 Best book series to discover the finest in visual, TV and digital advertising: Subscribe now
You might like: