Michael Weinzettl introduces the jury for our upcoming Special, 200 Best Digital Artists Worldwide. Will your work make the pages of the new book?
Digital Artist: Milton Menezes. Will this submission for 200 Best Digital Artists make the final selection?
We're sending our 200 Best Illustrators Special off to the printers, which will be available in the middle of August. So we're now focusing on the second Special to come out this year: 200 Best Digital Artists. Submission for it has been extended to the end of July so there is still an opportunity for digital artists to send us their best work from the past two years.
Once again I would like to point out that this book is mainly about the art of digital imagery, much less of photography – for that we have our bi-annual 200 Best Ad Photographers Worldwide. What we want to showcase in 200 Best Digital Artists are the enormous possibilities that digital imaging affords today.
In other words, we won't be featuring any photography in there that has been touched up in post-production to make people or things look "better." This has, as we all know, become standard procedure now in advertising and for every magazine featuring celebrities, stars and models on their covers and spreads.
One of the worst - if you want to call it - offenders in turning human beings into photoshopped-to-death glamour icons is of course the US edition of Vogue. Just have a look at their digitally "enhanced" version of Kate Winslet on their November 2013 cover and tell me if you a) can even recognise her and b) if you agree with me that she looks like she'd spent the few hours prior to the shoot trapped inside a wind tunnel.
Anyway, however much an "art" this may be in itself, it is not the kind of thing we want to focus on in our 200 Best Digital Artists book. We want to show the "digital fireworks" that digital imaging technology makes possible today.
Starting to judge the submissions in early August, apart from myself, will be a jury consisting of some top experts and practitioners in the fields of digital imaging and communications:
There is Glen Taylor, founder of Taylor James, one of the top addresses when it comes to outstanding visuals for print, TV and interactive media.
Renowned for their creative and technical expertise, Taylor James have studios in New York and London that work with global brands and advertising agencies.
From the sphere of academe we have Laurence Minsky, Associate Professor in the Marketing Communication Department of the School of Media Arts at Columbia College Chicago.
Laurence is also the author of several books, among them the critically acclaimed How to Succeed in Advertising When All You Have is Talent.
Also from the world of CGI (as well as photography) we could enlist the judgement of Carioca Studio, an image concept house based in Bucharest, Romania and specialising in advertising still visuals.
Andrei Stoleru, Dragos Traistaru and Dragos Coman of Carioca
Our readers will be quite familiar with their work as it features with great frequency in the ad campaigns showcased in the magazine. Rather than put forward one of the founders and partners, they prefer to vote as a team on the submissions for our new book.
From the world of photography is Christoph Bolten, a photographer who founded and runs Recom Farmhouse London, a CGI and retouching house with studios in New York, Berlin and Stuttgart.
Recom Farmhouse is best known for their successful collaborations with a wide range of photographers in areas ranging from fine-art to fashion and advertising.
Representing the side of advertising is Otis D. Gibson, founder and CCO of Gertrude Inc., a global advertising and marketing services agency with offices in Chicago, New York, and London.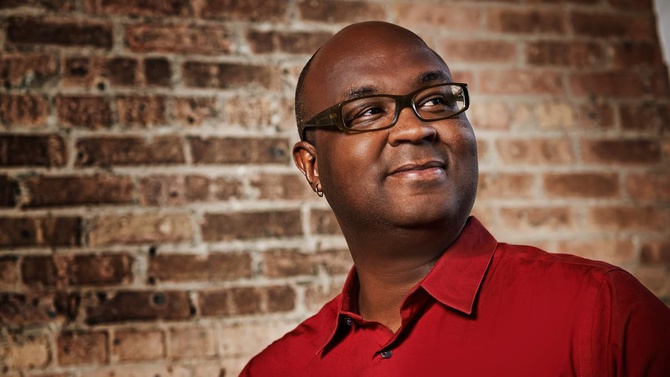 Gertrude Inc. has worked for such diverse clients as Absolut Vodka, adidas, American Express, Asia Pacific Breweries, Champion USA, Coca-Cola, DIAGEO, Google, HP, Kellogg's, Kraft, L.A. Gear, L'Oreal, McDonald's, Microsoft, MTV Toyota, and The U.S. Army.
And of course I wouldn't want to have a jury without Anne Telford, one of the most discerning minds in the area of visual arts and communication I know. Anne is a former editor-at-large of Communication Arts magazine and a constant in our juries for the 200 Best books.
And here a few examples of submissions that have come in for our 200 Best Digital Artists special to be published in November 2014:
Digital Artist: Chris Roome
Digital Artist: Salamagica 
Digital Artist: Estilo3D 
Submit work for 200 Best Digital Artists here. Deadline: 31 July 2014
18 July 2014
Visit our new shop and discover the finest campaigns from print, TV and digital: Subscribe now 
You might like: