"For me, a jury for a visual craft based book without Anne Telford's discerning look would be incomplete." – Michael Weinzettl introduces the jury for our 200 Best Illustrators book, a feast for the eyes that is due to hit shelves this summer.
Craig Frazier's The Illustrated Voice
At present we at Archive are working on the new volume of the bi-annual 200 Best Illustrators Worldwide, which is going to be published this summer.
My invaluable help in editing down the huge number of illustrations - as in the 200 Best Illustrators books that came before - was Dr. Matthew Eve, a writer, illustrator and curator.
Matthew - a Research Fellow in Typography and Graphic Communication at the University of Reading - has written and lectured widely on the history of illustration and design. Most recently Matthew was Guest Curator of the British Library's exhibition "Picture This: Children's Illustrated Classics."
Pre-selection was completed about three weeks ago and from the 5,000 submissions from around the world that had come in, 1120 were then presented to the jury:
Gideon Amichay, the Founder and Chief Creative Officer of No, No, No, No, No, Yes - a New York-based creative boutique. 
Amichay is the former CCO & Joint Managing Partner of Shalmor Avnon Amichay/Y&R, Israel (1994-2011) where he led the agency to become a leader in creativity and innovation. He has been honoured with an array of awards, including 19 Cannes Lions, and has also served as the President of the Direct Jury at the Cannes Lions. He oriignally started his career as a cartoonist and was published in all the major newspapers in Israel as well as in The New Yorker.
Helen Baranovska lives in Dnepropetrovsk, Ukraine and is an award-winning designer, illustrator, artist and design events curator.
She's also co-founder and president of the COW International Design festival which has been held annually for the past 10 years. She has won numerous of awards for her work, in Ukraine and abroad. Helen has been awarded the DUU (Designers Union of Ukraine) medal of Honour for powerful contribution to development of design in Ukraine.
Tolga Büyükdoganay, an award-winning creative who was born and raised in Istanbul.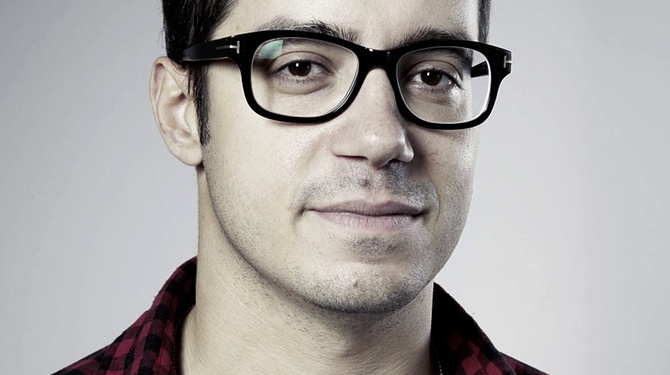 After studying graphic design, he has worked for the likes of Publicis and McCann Erickson in Istanbul, DraftFCB in Vienna and Ogilvy & Mather, Frankfurt. Currently he is Executive Creative Director for Ogilvy & Mather, Istanbul. Additionally, he has been teaching the postgraduate class in "Public Communication" at Vienna University since 2010.
Craig Frazier, an illustrating designer with a distinguished career since 1978, whose broad skill set as a communicator has helped develop one of the most distinct and recognized illustration styles in the United States.
Craig illustrates for corporate clients and publications worldwide and has created seven US postage stamps including the 2006 Love stamp. Craig has published a 176-page monograph titled The Illustrated Voice and is also the author and illustrator of numerous children's books.
Craig Frazier discusses his approach to the art of storytelling
And last but not least, there was Anne Telford, who's been assisting us with selecting the best in photography, illustration as well as digital imaging for quite a number of years now. 
Anne is a freelance writer, editor and photographer. The former managing editor, and present editor at large of Communication Arts, also edits the quarterly newsletter Illustration Voice. She is also a proud founding board member of ICON, the Illustration Conference.  Anne's photographs have been published in the likes of Émigré and Communication Arts. For me, a jury for a visual craft based book without Anne's discerning look would be incomplete.
Visit our new shop and discover the finest campaigns from print, TV and digital: Subscribe now 
You might like: