We at Lürzer's Archive are presently busy putting together the next issue of our most popular Special, 200 Best Ad Photographers. Michael Weinzettl previews some of the preselected work.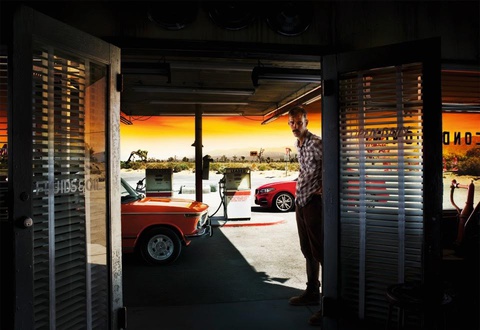 Emir Haveric
The book celebrates ad photography and is a bi-annual affair. At this point, we've received 8,223 submissions from a total of 51 countries and of course you cannot present the jury we've put together with that amount without them going mad.
So as always with our special issues, whether it is 200 Best Illustrators, Digital Artists, or Packaging Design, I have to do a preselection to arrive at a more palatable number of entries. (Submission as with all of our publications is free, which results in some photographers uploading dozens of images for us to assess.)
When it comes to ad photography I have, since the very beginning of the series, more than 15 years ago, enlisted the help of Paris-based Anne-Rose Schlutbohm, who was the publisher of a – now defunct – but in its heyday (1970s and 1980s) highly influential French magazine called Profession Photographe.
Anne-Rose's discerning eye for photography has become really invaluable to me (especially when it comes to categories that sometimes tend to exasperate me such as Beauty and Automotive). Together we weeded and weeded and finally arrived at 1,300 images by a total of 350 photographers from around the world.
Simon Stock
One thing that really irked me this time when preselecting is that it gets harder and harder to tell if an image has been "enhanced" in post-production. There were an awful lot of cars and even landscapes bathed in an unearthly light, something which of course gives away the game, yet was not necessarily something that would make us exclude an image from the competition – we have to go with the times after all. It's become exceedingly rare nowadays to find advertising images that have not been played around with digitally.
What did exclude images to be led past the jury was over-reliance on CGI to the point where the images would have been impossible to create without the help of digital artistry, and to the point where they overwhelmed the "photographic" aspect. We will these often stunning images for next year, when 200 Best Digital Artists is going to be published.
Daniel Marini
At any rate, we felt the number of images we preselected should bearable for our jury, which consists of seven experts on photography hailing from around the world:
Anne Telford, editor-at-large at Communication Arts magazine and a frequent collaborator on many of our Specials on visual arts; Cynthia Held, founder of Held & Associates, a boutique Artist Representation firm based in Hollywood, CA; Shintaro Shiratori, famous Japanese ad photographer and, since 2008, Chairman of the Japanese Association of Advertising Photographers; Menno Kluin, Executive Creative Director at Deutsch, NY and – it thrills us to say this – the very first winner of the Lürzer's Archive Student of the Year competition back in 2005!
There is also Martijn Thijssen, CEO and owner of Amsterdam-based production and art agency Artbox; David Hermanas, a freelance Creative Director and former Creative Director and VP at Publicis, New York; and finally one of our favourite collaborators, whether it's the magazine or the special, top UK creative Dave Dye.
200 Best Ad Photographers worldwide will be published towards the end of 2015.
Paolo Marchesi
Ottavio Celestino
17 July 2015
Visit our new shop and discover the finest campaigns from print, TV and digital: Subscribe now
You might also like: