On the eve of the first anniversary of Walter Lürzer's death, our Editor-in-Chief, Michael Weinzettl, presents a short video made by creative collective Atzgerei (and Walter himself!), which documents the life of an iconic 'Ad Man'.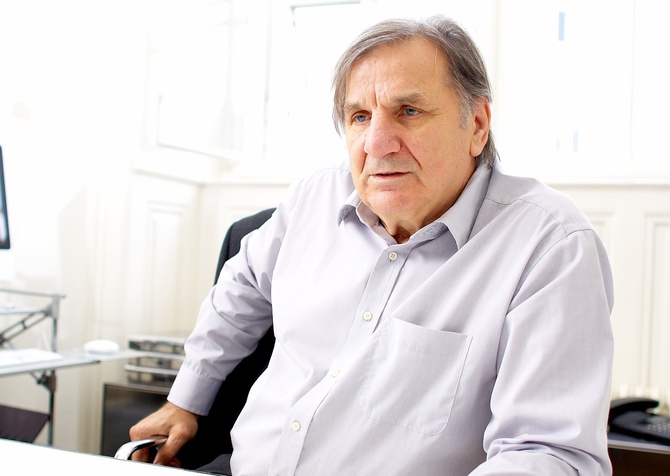 Image: Walter Lürzer, who founded Lürzer's Archive magazine in 1984
Tomorrow will be April the 14th, which marks the first anniversary of the death of Walter Lürzer, the founder and publisher of this Archive magazine. (Coincidentally, the date is memorialised in a thus titled song by US singer-songwriter Gillian Welch in her seminal 'Time (The Revelator)' album from 2001. It references April the 14th as the day Abraham Lincoln was assassinated in 1865, the Titanic sank and "Black Sunday" when 20 of the worst "black blizzards" hit the American mid-west in 1935, laying complete waste to a region thereafter known as the "Dust Bowl".)


Since then not a week goes by that we at Archive don't think of him in some way, and I in particular miss our long phone conversations (him in his native Salzburg, me in Berlin) which we used to have about every fortnight. 
I often wonder what Walter might have said about a certain choice of cover of an issue (I doubt he would have appreciated the spectacled poodle on the cover of our latest 200 Best Photographers Special as, in his last years, he suddenly became rather adamant about not putting animals on the cover. Maybe it had to do with the fact that he and Barbara (his wife) were proud owners of a couple of irrepressible windspiel greyhounds: "let animals be animals for heaven's sake and not use them for selling products," he was wont to say.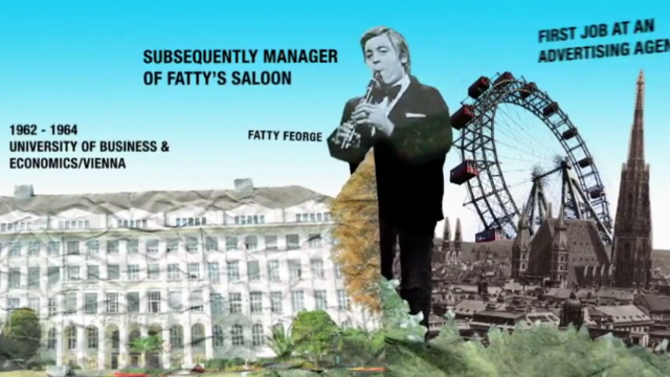 Image: Still from the short-film documenting the life of Walter Lürzer.
Visit our new shop and discover the finest campaigns from print, TV and digital: Subscribe now 
You might like: 
Or what he might have made of some much talked about commercials ­having made it in advertising in a time when things like a USP were a number one priority of any ad strategy. He didn't much care for the kind of 'postmodern' advertising approach that has been in vogue over the past 15 years. For instance, it took me many, many hours of persuasion for him to finally concede that the Cadbury's "Gorilla" wasn't perhaps quite the catastrophic piece of advertising as he initially insisted it was.
Back in early 2009, a few months before he was diagnosed with the illness that would end his life two years later ­and more than one and a half years longer than his doctors had originally given him at the time, he was inducted into the Hall of Fame of Advertising of German business weekly, 'Wirtschaftswoche'.
As they wanted some visual material to present with the official ceremony, Walter Lürzer decided to ask a group of his former students at the Academy of Applied Arts in Vienna, where he had held the Chair for Graphic Design and Advertising for 21 years, and who had founded an ideas company called Atzgerei that did graphic design, fashion, logos, lots of indefinable stuff and also short films.

They decided to do a seven-minute documentary on Walter Lürzer's life, which uses collage, animation and sequences interspersed with real - as well as staged - glimpses of Lürzer's life as professor at the academy (amongst other things, throwing darts at photos of his students).
On the occasion of the one-year anniversary of Walter's death we have had the film subtitled in English and hope you will enjoy it as much as he himself did when it was first shown.
Image: Michael Conrad [left] and Walter Lürzer

Video: Walter Lürzer "Biography of an Advertising Legend" (2009) by Atzgerei Productions.