Michael Weinzettl talks the ad work of directors the Coen Brothers, who took the Festival de Cannes Grand Prix, and Joe Sedelmaier.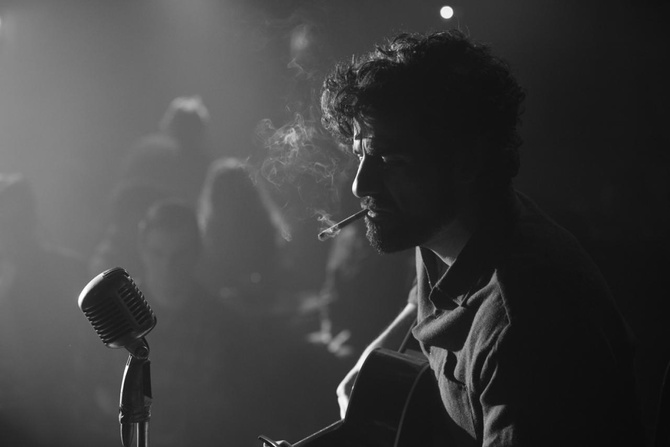 I was thrilled to hear that the Coen Brothers' new film "Inside Llewyn Davis" was awarded the Grand Prix at the Cannes Film Festival that ended last Sunday - especially since it seems the competition was a really stiff one this year and provided a lot of marvels for the jury under Steven Spielberg to choose from.
I've been a fan of the Coen Brothers work since the 1990s and with their distinct sense of humour, stylisation and sensibility even their minor films and missteps give me more pleasure than lots of major films by others.
The Coen Brothers have also made a few commercials, for clients such as Olympus (featuring in Archive Vol. 6/1996), H&R Block, Parisienne Cigarettes and Gap.
Although they are not bad and surely towered above most other spots in any commercial break, to me at least, there was always something slightly inorganic about them. They feel to me as if client had been convinced by agency that their product needed a touch of the Coens' coolness as if it was a commodity to be packaged and grafted onto any commercials script.
This of course is a phenomenon we know all too well  in the case of big-name feature film directors commissioned to work in commercials; the most glaring examples being Woody Allen's 1992 spots for the Italian Coop supermarkets ("Apples", "Gallery" and "Party"- which subscribers can find in our archive) or Federico Fellini peddling the wares of Banca di Roma.
I really only caught the Coen bug in 1994 with the film "The Hudsucker Proxy" starring Tim Robbins and a tour de force turn by Jennifer Jason Leigh. What first struck me most about this film (along with "A Serious Man", "Fargo", and "The Big Lebowski" my favourite work by the Coens) was something actually quite ad-related.
Watching this screwball comedy (set in the late 1950s and portraying the rise and fall of a naive business graduate who gets installed as president of a manufacturing company as part of a stock scam), I felt transported to the often bizarre, surreal and distinctly-peopled universe of Joe Sedelmaier - a commercials director whose work I admire enormously.
Sedelmaier's oeuvre made a huge impact on advertising in its time and you'll find many a Sedelmaier spot in our archive,  such as the 1980s "Fluffy Bun" (which coined the phrase "Where's the Beef") and "Soviet Fashion Show" for fast food chain Wendy's, FedEx "Fast Talker" or his brilliant collaboration with London agency Leagas Delaney for their Nationwide Anglia "We always remember whose money it is" campaign from 1987/88.  I could go on and on…
When the Art Directors Club of New York inducted him into their Hall of Fame 13 years ago, Tim Delaney wrote that Sedelmaier's work was "so distinct that his is the only identifiable style in television commercials.
No one else has created a genre complete with its own repertory actors, favoured lenses, and musical treatments. No other director has held such a particular point of view about what constitutes an ad. And no one else has so deliberately eschewed the gimmickry and fashionability of commercials-making in favor of that point of view."
I like to think that with "The Hudsucker Proxy" the Coen Brothers, whose sensibility to me feels rather close to that of the advertising legend, were also paying some kind of homage to this great ad director. Congratulations to Joe Sedelmaier who is turning 80 today.
Video: H&R Block "Desk" by Campbell Mithun, Minneapolis, directed by the Coen Brothers, featured in Archive Vol. 2/2002.
Video: Wendy's "Soviet Fashion Show" by Dancer Fitzgerald Sample, New York, directed by Joe Sedelmaier, featured in Archive Vol. 1/1986
Video: Nationwide Anglia "Mrs Luckwell" by Leagas Delaney, London, directed by Joe Sedelmaier, featured in Archive Vol. 2/1988