The time has come again when we ask our readers to elect the Student of the Year. Michael Weinzettl looks at past winners and where they are now.
Eligible for consideration is all work featured in the "Students Contest" category in issues Vol. 4/2012 to Vol. 3/2013. To vote for your favourite, visit the nominee gallery, click on the thumbnail and hit "Yes". Get your vote in before the deadline, which is Monday August 5th, 2013.
Past experience has shown that the award can be a serious stepping stone for students looking to jumpstart their careers. So let's take a look at past winners of the Lürzer's Archive Student of the Year Award and find out where they are now:
2005 - Menno Kluin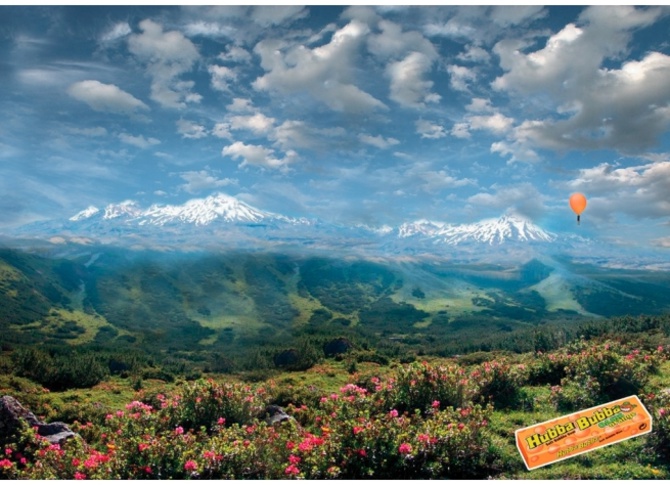 The very first winner of the Lürzer's Archive International Student of the Year Award was Miami Ad School Europe student Menno Kluin with his ad for Hubba Bubba chewing gum. Today Menno is a top creative on the advertising scene. The work he did for Saatchi & Saatchi New York earned him several Cannes Lions, and he's becoming equally successful as a creative director at his present agency, DDB New York
2006 - Daniel Jacob
Daniel of Miami Ad School/ESPM, São Paulo, was the winner of our Student of the Year Award 2006. His ad for Walita brand mixers demonstrated the product's "super-resistant jar" by using one to cover pigs, protecting them from a hungry and visibly frustrated wolf. Daniel has in the meantime returned to his hometown of Belem, north of the rainforest, and is currently not working in advertising as he tells us there isn't much of it going on there.
2007 - Joseph Cardamone and Stephanie Thompson
Joseph too has left the ad business altogether. He won with an ad for a furniture polish and cleaning agent and graduated from the College of Visual & Performing Arts at Syracuse University. He worked in advertising until 2010, then became a student at the Institute of Culinary Education and started working as a chef in a couple of cafés and restaurants in New York. He is now based in Phoenix, Arizona, running his own company as a chef and private instructor.

 

2008 - Kimberly Baffi and Allison Baxley


They won with their Mont Blanc fountain pen ad. "Since the student contest, my copywriting career has taken me to agencies across the US and Europe including GSD&M, McCann, Goodby Silverstein & Partners and AKQA," Kimberly told us. "I recently accepted my current position at AKQA Amsterdam, where I lead creative work as ACD on EA and Tommy Hilfiger." Allison has worked full-time and freelance across New York City at agencies like T3, Berlin Cameron, Devito/Verdi, DDB, Razorfish, co:, and MCD and recently partnered with a start-up to create a social media network including website and mobile app that will be launching this year.

 

2009 - Juri Zaech and David Aronson

 

 

 

 
Their winning Kodak ad said "You don't have to understand much to take great pictures." After graduating from Miami Ad School Europe, Hamburg,  the two wound up in Paris: " We were hired directly out of school and worked at Ogilvy Paris for three and a half years. For the past one and a half years we've been at BETC Paris and like it very much. We work on brands like Peugeot, French lottery (Loto), Canal+ to name a few."
2010 - Samuel Huber and Oddbjorn Stensrud
The Miami Ad School Europe graduates won with their Wüsthof knives ad. Today Samuel is an art director at Leagas Delaney, Hamburg while his copywriting partner, Oddbjörn after having worked on Volkswagen at Grabarz und Partner, Hamburg, moved to London last year to work for the SapientNitro agency. As of May 2013 he's a copywriter at OgilvyOne in London.
2011 - Zoe Sys Vogelius and Thomas Ilum
This duo also wound up in The British capital. It was a brilliant idea and implementation of an ad for FedEx that earned them the title. Today they're both creatives at McCann Erickson where Thomas was recently promoted to Interactive Creative Director.
2012 - Dong Hun Lee & Jurgen Egger Ochsenius
Their award-winning ad was for Pattex glue and they tell us: "After our graduation Grey Düsseldorf hired us, we have been there for eight months now, working on some exciting projects. We can actually say that we really happy and comfortable working at Grey!"