Q&A: Ogilvy Paris' head of production, Antoine Bagot tells us about Netflix Fest which will show 15 screenings in unusual settings around Paris, including a setting inspired by legendary Friends café, Central Perk.
Antoine Bagot
How you got into advertising...
Working in advertising wasn't really an initial thought. Everything started with film production - 15 years ago.
The latest campaign I've worked on...
A film festival for Netflix in Paris, which kicks off tomorrow. It's an 'out-of-the-box' project mixing event, film, digital, print. The festival is a first for me and the agency, and caters around unique Netflix content such as TV shows, documentaries and films. Altogether, 15 screenings will be held at some of the most unexpected locations in Paris, such as a setting inspired by Central Perk from Friends, a giant truck, Mission Impossible whilst suspended in the air, and even horror flicks in the kitchens of a mansion - showing content in the most immersive way possible. It was quite a challenge to organise the screening locations in Paris in such a short amount of time.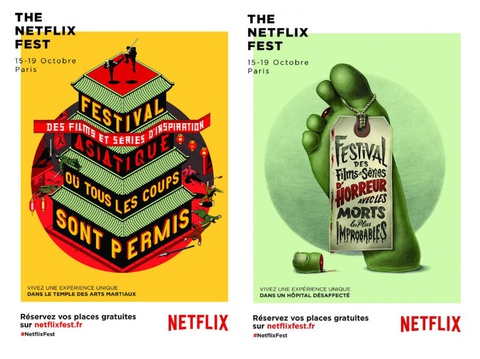 The idea behind Netflix Fest...
When you look on the Netflix menu, what you notice first first is the number of genres you have access to; from documentaries to blockbuster to independent films and drama. There's something for everyone. Moreover, Netflix has a phenomenal way of proposing content that you might fall in love with based on your previous viewing preference.
Its algorithm creates categories that are perfectly in line with your preferences, even the most specific and niche of tastes. So the festival is a way to celebrate the genres on in an unseen way. It's free, it's open to everybody and it's pop culture. 
When creating the poster component of the campaign, we partnered with many different artist and illustrators to get the perfect mood, feeling and art direction for each festival screening – including Tyrsa, Crushiform, Jeremy Schneider and Shotopop.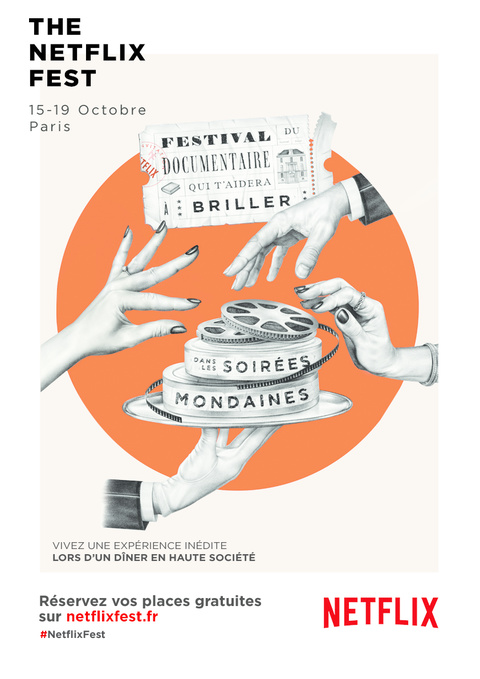 The best piece of creative work around at the moment is... 
John Lewis' "Tiny Dancer" directed by Dougal Wilson and the Lurpark commercials that are also directed by him.
This year I'll be attending...
The Netflix Fest #autopromo
The next big thing in advertising is going to be...
The end of linear TV.
The piece of ad work I wish I had thought of is...
Volvo's "Epic Split". Simple, smart, entertaining - what an ad should always be, I guess.
In a film about my life, I'd like to be played by...
I will ask for Daniel Day Lewis or Sean Penn. And the producers would probably come back with Jason Sudeikis or François Cluzet.
A word or phrase I overuse...
Don't know. But this phrase is probably linked to my son.
My last social media update said...
Probably a post about Ogilvy Paris. Or a photo from my Instagram.
My dream collaboration is...
With Jimmy Fallon. That would be cool. The guy is so funny and talented and he really rocks the place. If we had a guy like this in a French TV show it would probably bring TV back for me. America, America...
A piece of criticism I've received was...
All that I can say is that I believe that criticism is constructive and helps you grow.
The last song I listened to was...
Personal Jesus by Johnny Cash
14 October 2015
Shop our print magazine and 200 Best book series to discover the finest in visual, TV and digital advertising: Subscribe now
You might like: