Christoph Bolten is Creative Director and founder of CGI and retouching house, Recom Farmhouse London, with studios in New York, Berlin and Stuttgart. He is part of the jury that helped select work for the upcoming Lürzer's Archive Special, 200 Best Digital Artists.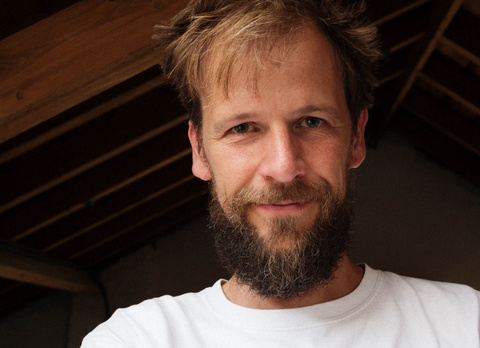 Christoph Bolten
How you got into advertising in a sentence...
It seemed like a good idea at the time.
The most recent campaign I've worked on...
The Nissan Pulsar launch with Rick Guest and TBWA G1.
The best piece of creative work around at the moment is...
Plenty come to mind - for example Daniel Gordon's work. His artful combination of collage, photography and painting defines a new category and is outstandingly beautiful.
The next big thing in advertising is going to be...
Images that whisper to you whilst walking on the streets:
"Psst, you, hey you!"
"What? Me?!"
No - scrap that idea.
The piece of advertising work I wish I had thought of is...
Honda's "The Other Side" – the viewer becomes the realtime editor. It's simple, strong effect, very responsive and heaps of fun to use. There is very little advertising around that is still fun the second time you watch it. This is one of them, because it engages you.
The internet/digital tool I couldn't live without is...
Is yet to be invented.
In a film about my life, I'd like to be played by...
Jean-Claude Van Damme or Kermit. I think they'd both work really well!
A word or phrase I overuse ...
"Let's cross that bridge when we get there."
My last social media update said...
Coming soon...
My dream collaboration is...
to create an installation piece or an exhibition together with my friends. 
A piece of criticism I've received was...
Don't shout on the phone! (my co-workers are dreading those long phone conversations of mine, especially when I get excited about something in German.)
The last piece of music I listened to was...
Mulatu Astatke – The Story of Ethio Jazz
26 November 2014
Visit our new shop and discover the finest campaigns from print, TV and digital: Subscribe now 
You might like: