David Eriksson is Chief Creative Officer of Swedish creative agency, North Kingdom, Skellefteå. He found himself in advertising after teaching at high school: "the Swedish school system didn't really make use of my storytelling skills". He takes on our Q&A.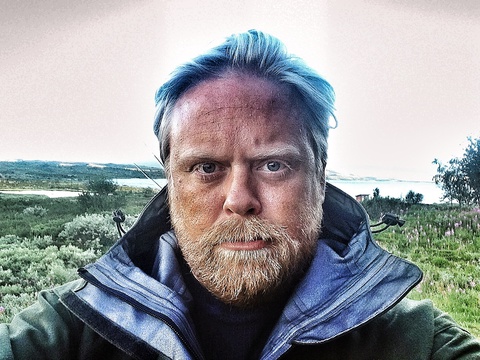 The most recent campaign I've worked on...
The Hobbit: A Journey Through Middle Earth and Build With Chrome.
The best piece of creative work around at the moment is...
The Monument Valley game developed by Ustwo, where the player leads 'Princess Ida' through mazes of optical illusions and impossible objects. I love the combination of the simple design, complex puzzles and emotional story!
The next big thing in advertising is going to be...
The Product. In a connected and transparent world the services, products and innovations that really matter and make a difference in people's lives are the ones that will prevail.
The piece of advertising work I wish I had thought of is...
Volvo Trucks "The Epic Split": Jean-Claude Van Damme, Enya, Trucks, great copy and a clever execution. Who wouldn't want to have come up with such a great piece?
The internet/digital tool I couldn't live without is...
Camera.
In a film about my life, I'd like to be played by...
Philip Seymour Hoffman. RIP.
A word or phrase I overuse...
"Kind of..."
My last social media update said...
"Leaders think & talk about the solutions. Followers think & talk about the problems"
My dream collaboration is...
Valve, Elon Musk, The PunchDrunk Theatre and Nick Cave. What could go wrong?
A piece of criticism I've received was...
"You seem very unsocial!"
The last piece of music I listened to was...
"Thank God for Sending Demons" by Kleerup.
7 January 2015
Visit our new shop and discover the finest campaigns from print, TV and digital: Subscribe now
You might like: