Dora Pruzincova is a Copywriter at Y&R, Prague. Her work is featured in the current issue (Vol. 4/2014) of Lürzer's Archive. She takes on our Q&A and tells us what the next big thing in advertising will be...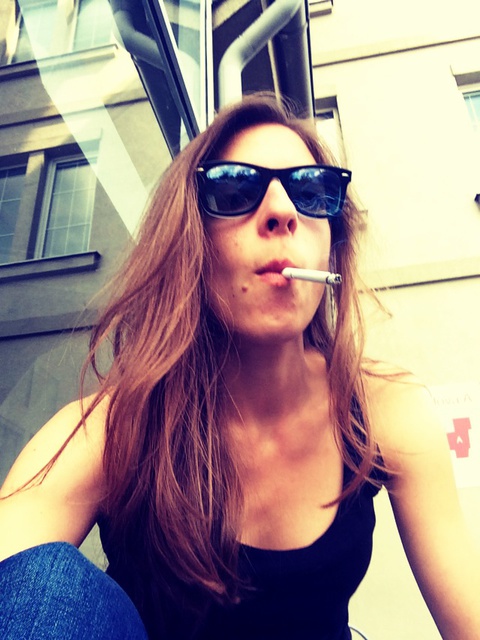 Dora Pruzincova
How you got into advertising in a sentence...
I got hired.
The most recent campaign I've worked on...
A pitch to retain an existing client. It's in testing right now.
The best piece of creative work around at the moment is...
Not recent, but that headline campaign for Swiss Life. I don't know why it stuck with me so much - probably because it's the last 100% copy driven ad I've seen that made me have some kind of an emotional reaction.
Swiss life by Spillmann/Felser/Leo Burnett, Zurich, Switzerland
The next big thing in advertising is going to be...
When the industry stops freaking out about "traditional" vs "digital" and shifts the focus back to "good ideas" vs "bad ideas".
The piece of advertising work I wish I had thought of is...
All those produced in warm, exotic locations, on a big budget.
The digital tool I couldn't live without is...
Google.
In a film about my life, I'd like to be played by...
Definitely Meryl Streep. Not original, but at least it would get Oscar nominated.
A word or phrase I overuse ...
"I think..."
My last social media update said...
"Who the hell writes the "trademark" section on actors' IMDB profiles?"
My dream collaboration is...
I'd love to shoot a tampon commercial with Quentin Tarantino.
A piece of criticism I've received was...
That I should smile more.
The last piece of music I listened to was...
Oh god. Horny '98 by Mousse T. feat. Hot 'n' Juicy.
1 October 2014
Visit our new shop and discover the finest campaigns from print, TV and digital: Subscribe now 
You might like: