Martin Mercado is Executive Creative Director at Young & Rubicam, Argentina. He talks best ads and being behind one of the most controversial Olympics spots.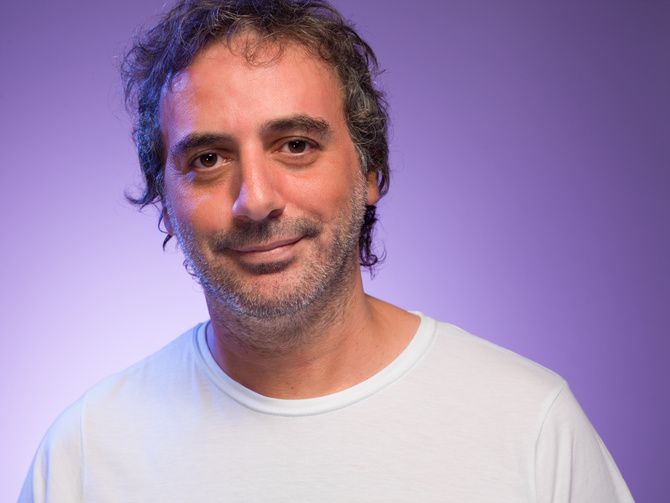 Image: Martin Mercado
About myself...
Including myself, I don't like to betray anyone.
Current agency/region/creative title...
I am Executive Creative Director at Young & Rubicam Argentina
At the moment I am working on a campaign for...
Coca-Cola - a spot we made recently called "Security Cameras". It has already been released in some countries; however, it will be seen much more this year.
I believe it is a different take on what the media show us everyday. Good people in the world are a vast majority. 
The best piece of creative work around at the moment is...
I'm not sure if it's the best one, but when I saw the Carlton "Beer Chase" ad, I thought that TV commercials are still something very tempting for creatives. 
I am inspired by...
The fact that people from different cultures, races and religion can be touched by the same message. 
The next big thing in advertising is going to be...
Advertising got millions of people smoking. It owes them a solution.
The piece of advertising work I wish I had thought of is...
"Replay" from Gatorade. Because it gave people their endorphins back.
And because I am nostalgic. 
In a film about my life, I'd like to be played by...
I don't believe that I have enemies - at least not big ones - but I would like that the person who would interpret me to be someone that does not love me. Because I believe in freedom of expression and it would be enlightening even for myself. 
The screen background on my mobile phone ...
A man in his underwear. I must picked up someone else's once again!
My dream collaboration is...
Movies like Gladiator are thrilling. I believe in them. I know it might sound childish or corny but I can watch them 20 times and I will never get tired. I would love to at least act in one of those, even if I am the first one to die being shot by an arrow. 
A piece of criticism I've received was...
I have received all sorts of criticism for being the person responsible for the Olympics spot on Malvinas. In fact, is there was an award, I would have certainly won the 2012 prize!
How did you react to the controversy?
I wasn't very sharp during those days; we were overwhelmed by the repercussions. A lot of things were said that weren't true and we never intended to offend anyone - we were just sharing our point of view regarding Malvinas.
When some time had gone by we came to feel that a lot of people appreciated that we had taken the risk for something that we felt regardless of whether the spot was to their liking or not.
Carlton Draught "Beer Chase" by Clemenger BBDO, Melbourne
Gatorade "Replay" by TBWA\Chiat\Day, Los Angeles
Banner image from "Kids later", an ad campaign for Tulipán condoms from Y&R Argentina. See more of Martin Mercado's work featured in archive here | Not already subscribed? Subscribe now.