"With six billion daily views, Snapchat is hard to ignore" - Martin Peters Ginsborg & Lars Jorgensen make up the ECD duo at Amsterdam office of global agency Anomaly. They take on our Q&A.
Martin Peters Ginsborg & Lars Jorgensen
How we got into advertising...
L: After building a beach venue, and leading a group of improv actors, it seemed like the next illogical step. 
M: We've always liked collaborating with people, building things with our own bare hands. Using both head and imagination is an unreasonable privilege.
The most recent campaign we've worked on...
M: The global launch of the new "Joy Will Take You Further" campaign for Johnnie Walker has definitely kept us up at night and away from home the last couple of months. But the opportunity to impact how people feel and see the world in a more positive way, makes it all worth it.
The best piece of creative work around at the moment is...
L: The best? How about the most important? When big brands like Nike puts resource and effort behind projects like "The Girl Effect" to support girls in poverty, it's more than a piece of work. It inspires all of us to aim higher.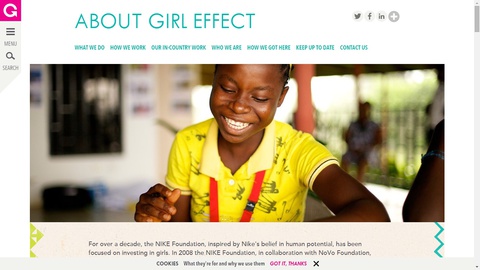 The next big advertising trend is going to be...
M: Ultra-targeted content, Periscope and branded Ad-Blockers? I'll be asking my three-year-old – he'll know before me. One thing is for sure; we all need an open mind, because new channels, technologies and ideas can come from everywhere.
The piece of advertising work we wish we had thought of is...
L: There are loads of interesting projects coming from Amsterdam these days. Quite recently there was a pop-up "First World Problem" store, sponsored by The Aids Fond selling products to alleviate first world problems.
Our favourite digital tools at the moment...
M: With six billion daily views, Snapchat is hard to ignore. But more importantly, it's great seeing the likes of Mario Testino and Burberry finding organic ways to put it to good use.
L: And don't forget Buienradar, the weather app that tells you when it's going to rain in Amsterdam. Which is all the time.
In a film about our lives, we'd like to be played by...
L: Wallace and Gromit. The 11-minute special directed by Jake Scott.  
A word or phrase we overuse...
"Good work is bought. Not sold."
Our last social media update said...
"Hey, look mom, we're in Amsterdam."
Our dream collaboration is...
An interactive music video with OK Go in zero-gravity for Johnnie Walker.
A piece of criticism we received was...
Don't overthink it.
A great piece of advice you received...
Don't overthink it.
18 November 2015
Shop our print magazine and 200 Best book series to discover the finest in visual, TV and digital advertising: Subscribe now
You might like: