Staffan Lamm is a creative and art director at Forsman & Bodenfors, Gothenburg. He reveals the ad work he wished he'd thought of as he takes on our Q&A.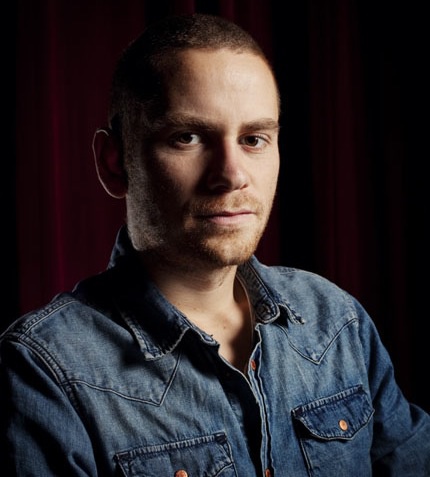 Staffan Lamm
How you got into advertising...
My interest for visual expression started with graffiti when I was 15. Then leading to graphic design studies. I love craft. My ambition is always to try to create beautiful and interesting things. I love to create things that evoke feelings - things that move people. I'm in advertising for the fun of working with creativity with creative minds.
The most recent campaign I've worked on...
"805 Million Names" for the United nations world food programme featuring PSG striker Zlatan Ibrahimovic.
Forsman & Bodenfors worked with Zlatan Ibrahimović on a pro bono project for The United Nations World Food Programme, where they used the PSG striker's torso as their main media outlet.
The best piece of creative work around at the moment is... 
The movie Her by Spike Jonze is amazing. And beautifully shot by director of photography Hoyte Van Hoytema. I try to look for inspiration outside advertising.
The next big thing in advertising is going to be...
Creating beautiful things that are interesting for real. That will never go out of style.
The piece of advertising work I wish I had thought of is...
Love the Levi's "Go Forth" campaign and the Eminem "Imported from Detroit" Chrysler ad from Wieden+Kennedy. Also love the "Nother is Speaking"  for Conservation International.
The digital tool I couldn't live without is...
My iPhone.
In a film about my life, I'd like to be played by...
Edward Norton.
A word or phrase I overuse...
"This will be magic!!!"
My last social media update said...
On my Instagram: "Gold in Art Directors Club for Volvo 'Winters tale' Made By Sweden. Love to everyone involved!"
My dream collaboration is...
Making a feature film with Ridley Scott.
A piece of criticism I've received was... 
Don't rememeber!
The last piece of music I listened to was...
Coldplay - Magic.
13 May 2015
Visit our new shop and discover the finest campaigns from print, TV and digital: Subscribe now
You might like: